You Could be Leaving Money on the Table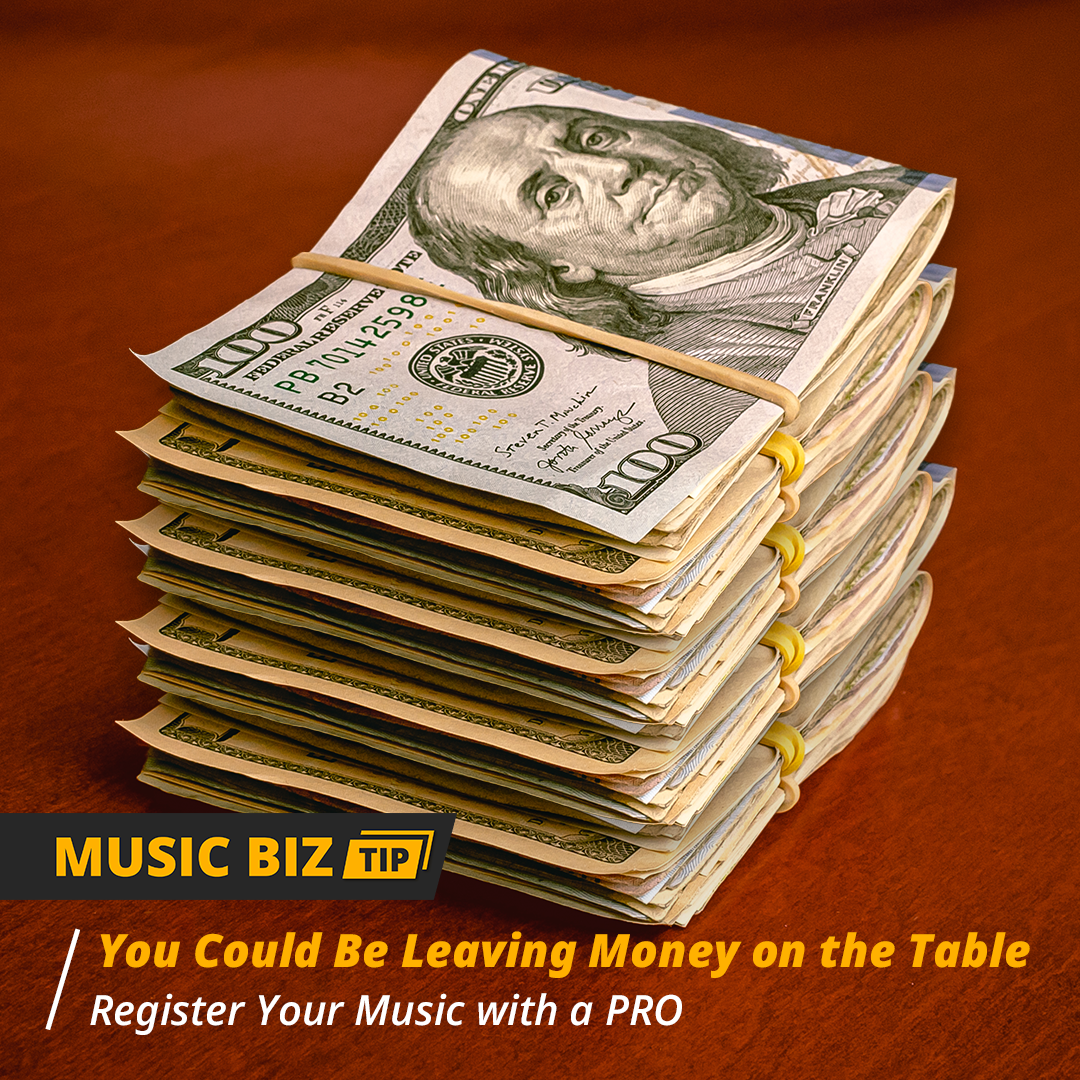 If you're a recording artist or songwriter and you're not a member of a PRO (Performance Rights Organisation), you could be leaving your money on the table. 
We're here to tell you about Performance Rights Organisations and what they mean for you.
What Are PROs?
A performance rights organisation (PRO) collects royalties from music users on behalf of its members whenever their copyrighted tracks are played or performed publicly. 
"Members" can be composers, songwriters, publishers, recording artists, or other copyright owners. 
"Music users" include radio broadcasters, Disc jocks, restaurant owners or other artists. 
"Publicly" means on the radio and television, in clubs, restaurants, or concert venues. 
In other words, PROs are the middlemen that make sure you're paid whenever someone else uses your music, so you don't have to hunt them down yourself. 
Makes life a lot easier.
That's why it's so crucial that you attach your music to a PRO; so that you can get the broadcasting revenue you deserve. 
PROs can do their job because they are the ones that issue licences to music users. They monitor the use to make sure music users are within the agreement, then they collect royalties and pay it out to you. 
However, you must keep in mind that the PRO is limited to public use of your music. Royalties generated from streaming platforms like Spotify and Apple Music are collected through a different organisation known as Digital Distributors. You can read more about those here. 
Got it?
Great!
If you're in the USA, your two choices are ASCAP and BMI. 
If you're in Jamaica, your local choice is JACAP.
For a complete list of performance rights organisations by country, visit this page.
Which should you choose?
Well, that's primarily up to you and your location. All PROs offer more or less the same service for all genres of music.
They all have reciprocal agreements with their counterparts all over the world, which means JACAP collects on behalf of ASCAP and BMI in Jamaica and they do the same for JACAP in the USA.
 What's most important is that you choose one and sign up as soon as possible so you don't miss out on music revenue.