Music: The Industry Guide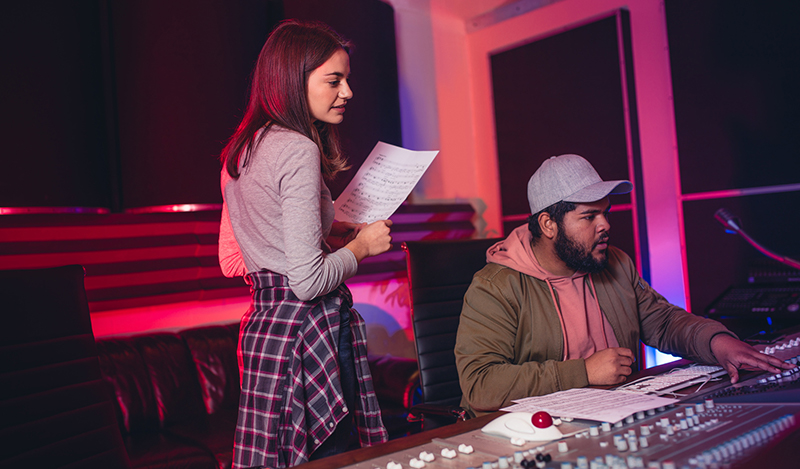 In the music industry, your job is never just 9 to 5 and is rarely limited to one role. There is a whole lot of commitment involved and you will most definitely need to be dedicated to achieving results. Most importantly though, you need to be educated about the industry.
The first thing you need to understand about the music industry is that it is not at all limited to producers and recording artists. There is an extensive network of professionals that work both up-front and behind the scenes to set the pace for a booming business. Think of sound engineers, promoters, booking agents, publishers, music video directors, songwriters, disk jocks, managers, and entertainment lawyers. These are only a few of the professionals that make up the intricate web of the music industry.
Let us not forget that there is a huge business factor involved in music. As the music industry continually evolves and changes, a lot more work has to be pumped into making music successful beyond the walls of recording studios. In the music industry, popularity does not automatically translate into a profitable career. Outside of making beats and recording tunes, there is a lot of marketing and strategizing that takes place in order to keep music on airways and on the minds of the market. Branding is a significant industry feature as great talents are sometimes made or broken by their image.
Whilst there is a lot more to the music industry, information on the basics is easily attainable (YouTube, online courses, books). If you're looking to start a cree in the wonderful world of music, be sure to educate yourself on the ins and outs before jumping in.