How to Make Emails Work For You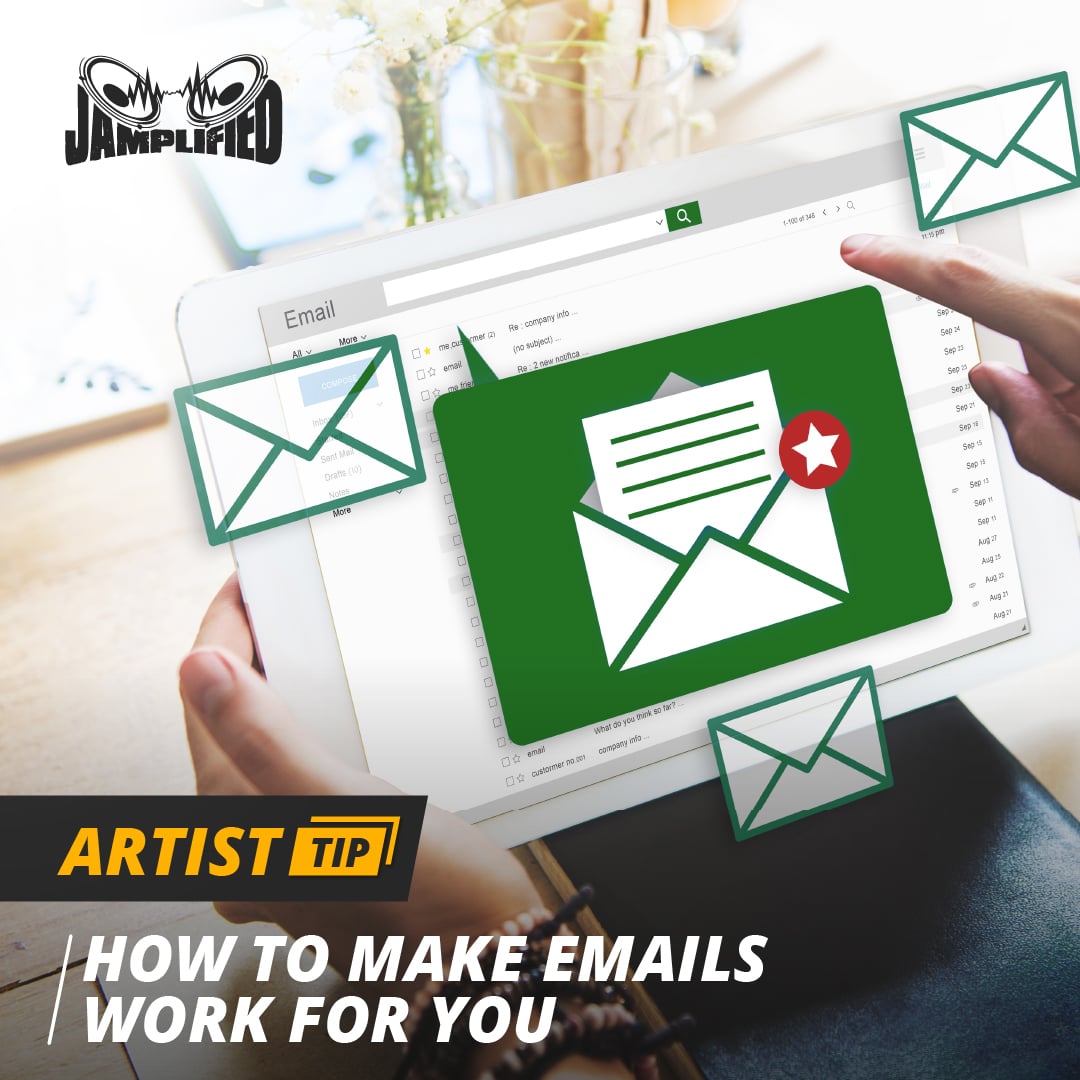 Don't have an opt-in email list? Big mistake!! 
Using an email list is one of the most effective ways to keep your fans in the loop (and most cost-effective if you do it right). Not sure how to do it right or where to start? Follow these 3 steps to get your email list up and running the right way.
Choose an Email Marketing Service 
Before you even think about collecting your fans' emails, you will need a platform to manage and keep track of all of those addresses and a way to send bulk emails all at one time. We're NOT talking about using your Gmail to BCC or CC a bunch of people whose emails you have laying around. That's called SPAM and that's not effective (if you've tried this, you probably think email marketing doesn't work, but that's because you weren't marketing; you were spamming). By law, the people on your email list need to explicitly give you permission to email them and they must have a way to opt-out of your messages. 
The correct way to do this is to use an email marketing service. There are a ton of email marketing services to choose from, but our favourites for artists and musicians are MailChimp and ConvertKit. Both have tons of useful info in their blogs and help files. 
Decide where to host your opt-in form 
Your opt-in form is the webpage where your fans can enter their email addresses to give you permission to email them. Ideally, this you should link to this page on all digital platforms where you engage with your fans, but you can start with: 
◆ Your Facebook/IG bio
◆ Your YouTube video descriptions
◆ A designated page on your website
◆ High traffic or exclusive content pages on your website.
Drive your fans to sign up 
‣ Personally message (DMs or Messenger) your top fans and ask them to sign up to keep informed about tour dates, new releases, merchandise and exclusive content. 
‣ Create giveaways that require an email sign up to enter. This is always a great way to give back to your fans while still receiving something from them. 
Want more help with email marketing or other music promo tactics? Click Here